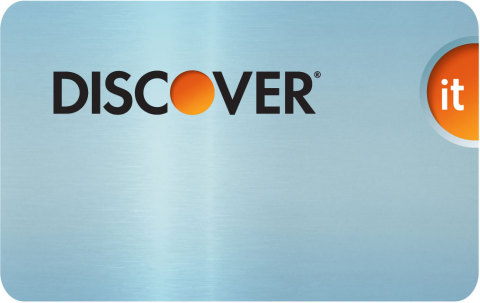 Discover iT Student Credit Card Review
The It is one of the most popular student cards available. It is very easy to use and has so many benefits. The Discover iT is a great card to help first start off building your credit score.
It has a 5% cash back on up to 1500.00 with no annual fee. This can add up quickly add up. With this program you will benefit tremendously by a match on your rewards. For instance, If you generate lets say 150 a year in bonus benefits Discover will match you reward with another 150 bucks. For those doing the math out there that means 300 bucks total.
Special Deals on you Spending
Get special cashback rewards at Amazon.com and other big name retailers.
Get special deals from dell.com, LL Bean, and companies like carnival cruise line.
You get automatic purchase protection when you shop at any store and charge your spending on your card.
Free Credit Report
Although you can get a free credit report at Credit Karma. We feel the credit history and score can differ from the three major credit bureaus. We like the free reporting from Discover because they use the Trans Union, Equifax, and Experian the three major credit reporting companies. This gives you the ability to access your fico credit score from your discover credit card for free. It also helps you see how you can improve your score.
Overall the Discover student credit card is great for a young person just starting out. You can easily donate to your favorite charity. Get a great interest rate with no annual fee.
The only downside we have heard might be a little difficulty to find things on the Discover website.
Learn More about the Discover Student iT Credit Card