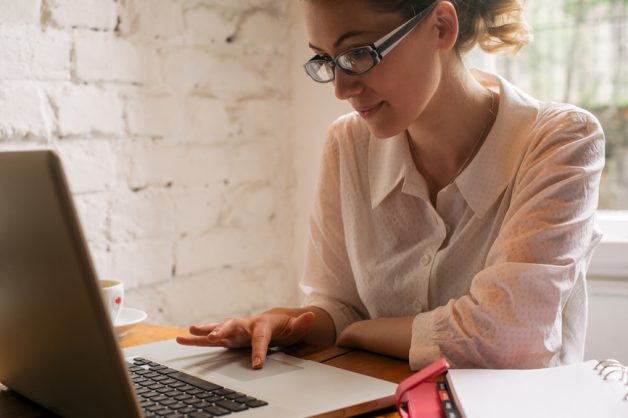 Student Credit Cards
I believe every college student should sign up for a credit card. Applying for a credit card helped me to establish and build my credit.  Online student credit card applications are easy to obtain.  First, you need to compare all credit card offers given to students to determine which credit card is good for you. It is extremely important that you learn how to manage your account if you are approved.  If you are not responsible you could be one of the people who end up in credit card debt. Learn to manage and budget your account.
Rewards Credit Cards for Students
 The importance of building credit history for young people is very important.  A great way to get you started is with a student credit card.  When approved for a credit card, you will now learn the important lessons of money management.
Here are some of the great rewards credit cards for students.
Discover It For Students
This is a credit card that is usually considered to be one of the best available in the country for students. With its 5% rotating categories cash back offer, it is a card that has few competitors. Also, when you get one, you automatically get your FICO score every month, which is a great way of knowing how good your credit score is. It's a perfect card for the student community which is the reason why it has so many takers.
With great customer service that Discover is known for, students can get access to all the help they need to use their cards in the correct way. Also, there are some 'forgiveness' tones visible too. For example, when you make a late payment, your APR will not be raised. This is something that cannot be said for too many credit cards and it is a really appreciable feature. Another wonderful thing about this card is that when you make your first late payment, you won't be charged a late fee! This card has a number of great features which puts students at an advantage.
Discover It Chrome for Students
This is another card from the Discover stable and it too does a great job at helping students build credit and learn the important lessons that they can use later in life. With this card, you can earn 2% cash back at gas stations and restaurants automatically every quarter to purchases of upto $1000.  This is good news if you are someone who spends a lot of money on gas and on eating out. This is especially true for the student community that does not live on campus and rather commutes to school every day.
So for a person who knows that he will be spending quite a bit of money on these two things, this is a great card to get because it gives him the opportunity of not worrying about rotating categories at all while making purchases. With the Discover It Chrome for Students, there are no annual fees, no over-limit fees and no foreign transaction fees involved. One will also not have to pay a late fee the first time he makes a late payment.
Being a student in college; it is easy to get into trouble, especially that involving credit cards. However, proper money management skills are important to learn and these are the best years of life in which one can learn them.  With quite a few rewards credit cards available for students, getting one you like will help you build the credit history you need.
There are many advantages in obtaining a credit card.
Establish Credit – This is very important. Establishing your credit helps you obtain a credit rating. Having a good credit rating helps in your future. For example, if you want to get a loan for personal or business reasons, get a mortgage, finance or lease a vehicle or to apply for more credit cards you must have good credit. Obtaining a credit card will help you establish credit history.
Cash Flow – If you are need to get money in a hurry you can take a cash advance on your credit card. But remember be responsible and pay it off as soon as you can.
Convenience– Sometimes credit cards are essential. If you shop online, book online flights or need to rent a car, companies usually ask for your credit card.
There are many student credit card offers available online.
Discover® Student Platinum Card, Discover® Student Tropical Beach Card, Discover® Student Clear Card.
How do I get my First Credit Card?
Turning 18 is one of the best times of my life.  You are an adult!  You can now vote and you can even apply for a credit card.  However, just because you are at the age when you are legally allowed to apply for a credit card does not mean many credit card companies may want to make you their customer.
Here are tips to use to get your hands on your very first credit card.
Are you really ready for one?
You may be legally an adult but having a credit card is a privilege and a responsibility.
You need to be matured enough to understand that you should be charging only those purchases for which you can pay for at the end of the month. When you start your credit history with positive behavior, chances are that you will be continuing in a similar fashion for the rest of your life. You should understand that it is your responsibility to pay the full amount due at the end of the month.
Problems you may face on your way to get your first credit card
The main problem you will face is if you don't have a job and are under 21 years of age.
Federal law states that a young adult under the age of 21 should have a verifiable income to be approved for a credit card.
An allowance will not count.  So if you don't have a job, you will need a cosigner. Another problem that is typically faced by first-timers is that they don't have a credit history.
Banks find it easy to reject such applicants since a credit history is one of the primary factors that credit card companies study before approving an application.
Find a job
This is very important if you are dying to get your first credit card. A steady income is something credit card companies look for whenever they issue credit cards to people.
They want to be sure that you can afford to pay off the debt at the end of the month. If you can't get a job, it's back to finding someone to co-sign for you.

Places to try for your first credit card
Big credit card companies – It's great if you are in college because big credit card companies may issue you a student credit card without much trouble.
Your existing bank – If you already have a savings or checking account with a bank, then it should be one of the first places you should try for a credit card. A good relationship with your bank will make it easy for them to approve you for one.
Secured credit card
A secured credit card makes a lot of sense if you are finding it difficult to get approved. You need to make a deposit to the company against the credit limit which it holds in case you fail to make regular payments. In time, the bank will most probably change it from 'secured' to 'unsecured'.