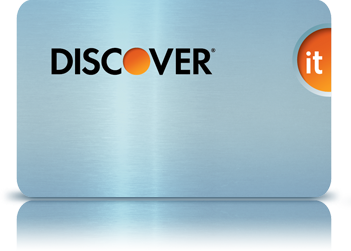 Discover it® Chrome Student Card
With the Discover Chrome Student Credit Card you can get $20 cash back each school year If you keep up your good grades. Score a grade point average (GPA) of 3.0 or higher to qualify for the $20.00 cash back offer. So here is the Discover Student Credit Card review.
Annual Percentage Rate Terms
Intro purchase APR is 0% for 6 months from date of account opening
Balance Transfer APR is 10.99% for 6 months from date of first transfer
Standard purchase APR: 13.99% to 22.99%
Cash APR: 25.99% variable
Rates subject to change. Please check the company website for most accurate updated information. Check the Student Cash Back information.
Discover Student Card Review
Cash Back Rewards
2% back on gas and restaurants
Earn 20.00 each school year
1% back on everything else
Rewards never expire
Apply By Phone
If you prefer to apply by telephone please call 1-800-DISCOVER (1-800-347-2683).
For Credit Card Tips from the Consumer Financial Protection Bureau
To learn more about factors to consider when applying for or using a credit card, visit the website of the Consumer Financial Protection Bureau at https://www.consumerfinance.gov/learnmore.